Jennie invited me into her home to photograph this Los Angeles Newborn Baby Photography Session of her new baby girl Skye. Skye was this couple's first baby and it was clear immediately, that she was SO loved! Jennie was so great with picking out the sets and letting me do my things to accessorize, style, and design the session. We started with this great blue and white palette. I just love a girl in blue, it's not just for boys guys! LOL!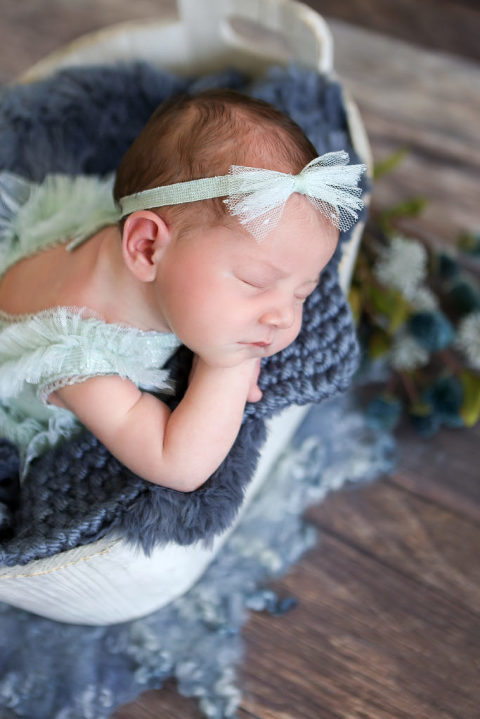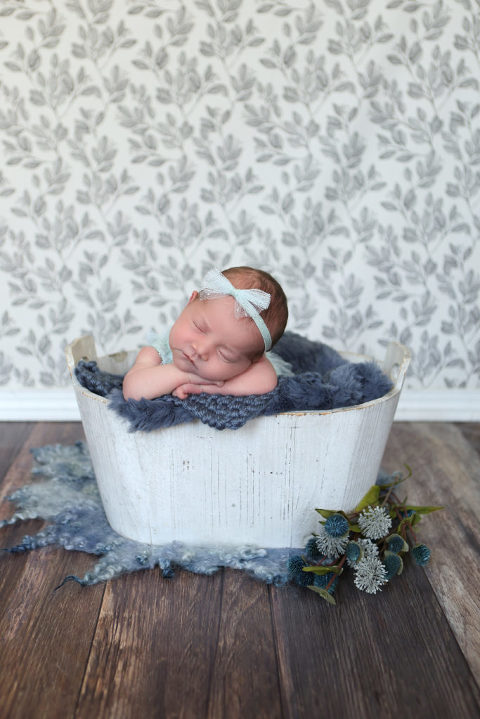 The floordrop is from a company I have been using for years that is based in Southern California called Ink & Elm. They have great variety and if treated properly, their drops will last the length of your career, they are amazing! The blue sweater wrap is from a company on Etsy called Three Little Giggles, such beautiful quality, I have 5 colors of their wrap and bonnet combos, and I use them all the time. The curly layer below the prop is from another Etsy store called Jana's Photo Prop, I am obsessed with these, they have elevated my sessions so much, I have them in every color!! One last shout-out to any Etsy Shop is the adorable blue dress she is wearing, that came from Divas Prop Shop, SO cute. The woven layer she is propped on was made by my Mom, she is the best and has been making my newborn clothes, diaper covers, and layers for years.
…
This next setup was a gorgeous lavender palette with a rustic touch with the bird's nest from my newborn prop catalog. I have been collecting for years and my clients can go to this page on my website to make selections for their sessions. I like to give them as much creative control as they would like. The nest I have had for years and I think came from Michaels. The outfit she is wearing with those precious little feathers as sleeves came from Propsly, one of my all-time favorite Etsy Vendors.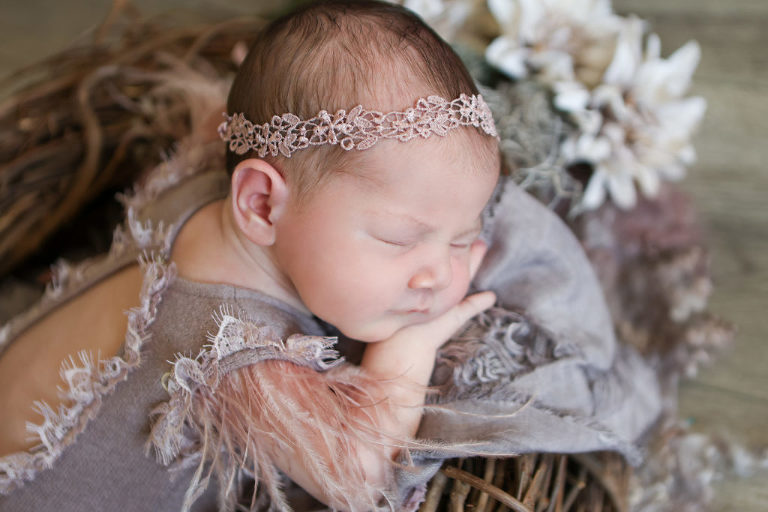 We moved from lavender to this fabulous red next. This screams Valentine's Day and is so cute for a newborn photography session because you can print it and pull it out every Valentine's Day or Christmas to remember this precious moment. My Mom made this stunning red dress for this session from a pattern we found online, she also made the woven layer that baby Skye is laying on. So bold and vibrant and rich, I love everything about it and we even got a newborn baby smile in a shot, such a special thing! I did a blog post recently that gives some tips on how to capture them, you can find it HERE!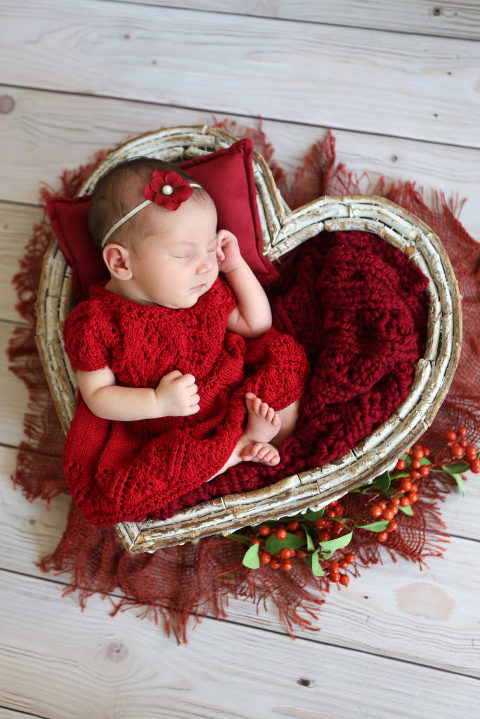 After the rich red, we moved back over to greens and blues with the "O" basket from the catalog. She picked a beautiful backdrop to compliment the green dress and aqua layer, I also added some great florals to the prop in this shot. The gorgeous headband is from an Etsy shop called Your Dream Pix LLC.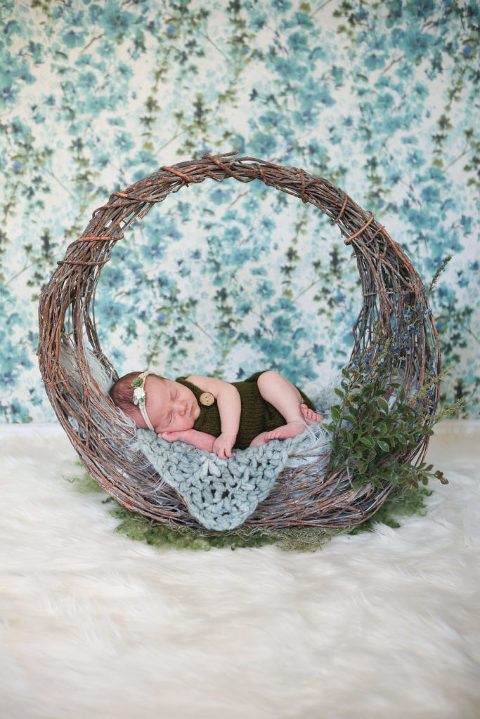 Last, but not least, we got some beautiful shots of the new parents with their precious baby girl. I love getting these shots of the new family together for their first professional portraits as a new unit. It is such a special time when you are adding a family member! If you are planing a Los Angeles pregnancy photography session or Los Angeles newborn baby photography session soon, please reach out, we would love to work with you to capture this precious time!