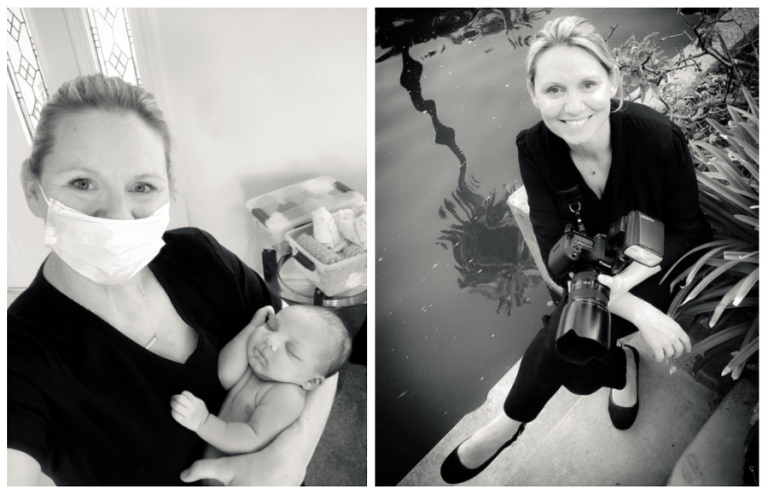 Your Los Angeles Newborn Photographer
The IMPORTANT stuff
I am a British born California girl! I can't stop kissing my boys (and they haven't stopped me YET), I am a really intense sugar-holic, we are a die-hard soccer family (GO LAFC & Man City), and I am prop OBSESSED (it's bad, but my Mamas love it! Lol)!
The BIO
I am so lucky that I have been able to call this my job for over 20 years now! Wow, that makes me feel old, lol, but also so lucky to have been part of documenting the journey of so many families for two decades. I literally have photographically followed some kiddos from womb to college…unreal!!!
I am often asked if I picked up the camera after having my kiddos, like so many Mom-togs, but the truth is, I fell in love with photography in the 8th grade on a class trip to Yosemite. I loved being able to capture the beauty around me, to be able to freeze that moment in time, and then to be able to share it with others. I was completely obsessed from the first click!
After high school, and falling in love with the amazing things Anne Geddes was doing with baby photography, I went all-in and got my bachelor's degree in photography from the world-renowned Brooks Institute of Photography. I have had a 20-year love affair with this career and the people on the other side of my lens and have no plans on ending that any time soon.
Actually, I can't wait to educate the next generation of newborn & family photographers. To help them with their dream careers and to help them do it better than I did, it would mean the world to me! I can't wait to see what the next 20 years brings…I hope to see you there!
Check out this fantastic BTS video from one of my super-talented clients!
 

 

View this post on Instagram

 
You can find us in photographerlistings.org's California Photography Directory