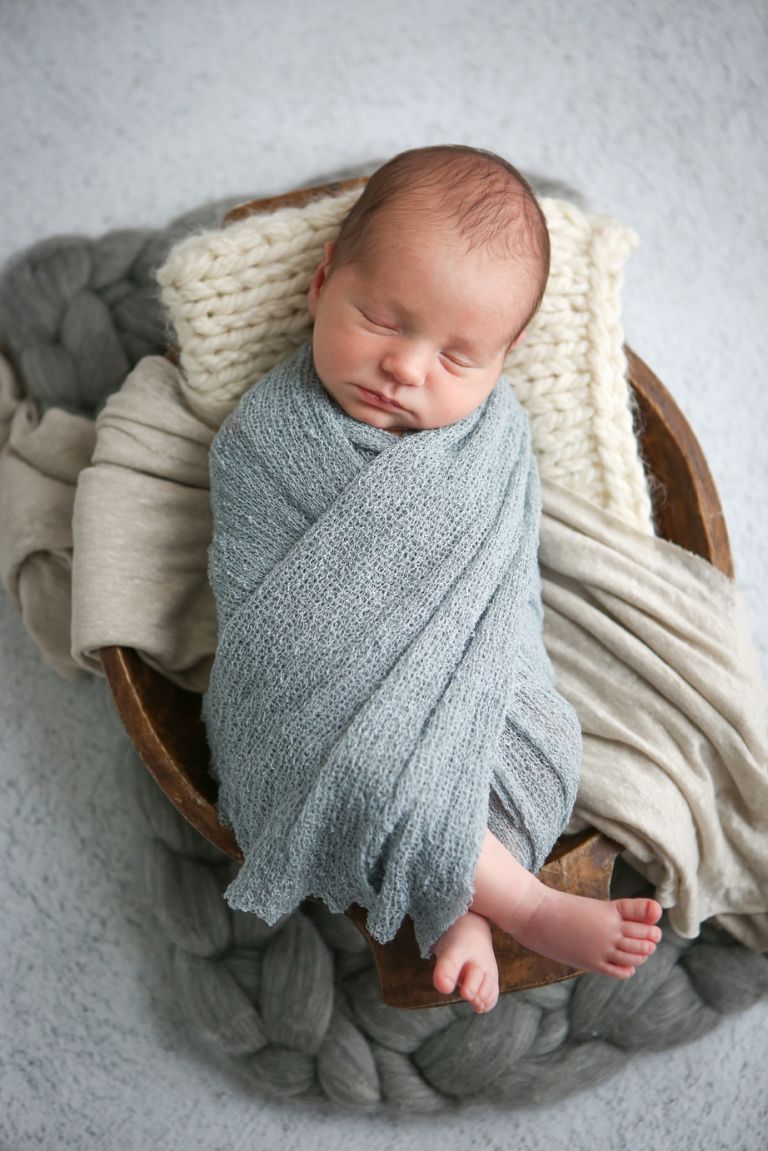 Check out more images here in the newborn gallery!
STUDIO SESSIONS NOW AVAILABLE!
I am thrilled to announce that I will now be offering studio newborn sessions as well as in-home sessions. Studio sessions will be offered at my home studio in Glendora for $550. I am still happy to come to you, as I have done for the past 20 plus years, my price for an in-home session is $650.
All of my sessions are all-inclusive, which means there are no minimum orders or hidden fees.
THE NEWBORN SESSION:
Newborn sessions are typically done within the first 5-14 days after the baby is born. This is a special window of time when we are able to catch little ones while they are still sleepy and very flexible. As babies spend more time out of your tummy, they become more aware of their surroundings and are more particular about every aspect of their new life (hunger, temperature, swaddling, etc.). Our goal is also to capture them before baby acne and possible hair loss as well, which usually begins just after the two-week mark.
A typical newborn session lasts 2 to 3 hours and is a mix of solo shots of the baby, siblings and family photos.
For in-home sessions, a small area is usually set up near a sliding door or in a room with good natural light. Diana will bring flash for additional lighting.
Sessions can also include family members or pets at no additional charge.
THE BOOKING PROCESS
Typically a newborn session is booked before the birth of the baby. After any questions have been asked and answered and you are ready to book, we will email you a session contract. The contract will give you deposit and prop selection information. It is nice for you as new parents to be able to select props ahead of time so artistic decisions aren't being made while you are busy with the new baby and possibly a bit tired. Once the contract is returned and the deposit is paid, your due date is added to our calendar. As soon as the baby arrives our new parents usually send an email or text from the hospital to alert us of the arrival of the baby and to set up our photo shoot. If you are having a scheduled c-section, a session date can be arranged prior to the birth.
PREPARING FOR THE SESSION:
It is best to try to feed the baby as close to the start of the session as possible. Before beginning this feeding, it is very helpful to have the baby in just a clean diaper and a warm blanket so we don't disturb them before the session by removing clothing. If you would like any guidance on clothing for family photos please click here for Diana's "What to Wear" tips.
After 20 years of collecting, I have many diaper covers, hats, headbands etc. but please feel free to purchase things from etsy or plan on using blankets or things people have given you for the baby. It is a lot of fun to style the session to your tastes and preferences and to really make it unique to your family. I am always up for any fun ideas, please feel free to email with plans you may have prior to the session if you would like my input as well.
AFTER THE SESSION:
After the session, the images are edited and color/exposure corrected to make sure all is looking great. About 7-10 days after the session these images are uploaded to a private password-protected website for you. These images are yours to view, share, download and even print from your private website. You may download the images in high and/or low resolution so you can print on your own, share on social media etc. Once you have had a chance to browse the images please let Diana know your favorite 5 images for retouching.
NEWBORN SESSION FAQs:
Is Diana vaccinated? Yes! Diana was fully vaccinated as a child, and is up to date on her COVID and TDAP vaccinations.
Can family members or pets be included in the photos? Yes, absolutely! Diana loves to include any and all special members of the family as part of your session.
Are the high resolution images included in the price of the session? YES! All images are uploaded to a private website in high resolution, with full download and printing rights. There are no hidden fees, watermarks, etc.
Are any images retouched for us? 5 images of your choice are retouched for you per session. After the images have been edited and posted, please send us an email with the numbers of your 5 favorite images or put them in a favorites folder on your private website and let us know you have done so.
Can/should I nurse my baby during the session? Feeding and soothing the baby is a very normal and expected part of the session. Breaks will be taken as necessary to make sure the baby stays as happy and comfortable as possible.
About how many images are included per session? A typical newborn session results in about 150-300 edited images.
SESSION PROPS:
After years of collecting, we have gathered a variety of props and accessories that are used to personalize our photo session. Please feel free to pick out anything that you see in our catalog to help design and create your one-of-a-kind images! I encourage you to browse our portfolio galleries to see how backgrounds and props have been mixed and matched by our families. If you need help and suggestions, please don't hesitate to ask.
For newborn sessions, there are a few things I always bring to compliment our session:  a large assortment of diaper covers, hats and headbands, a tub of neutral fabrics for beanbag shots (not shown below), a bean bag to drape fabrics over, brown or white baseboards to visually separate the backdrop from the flooring, and a small space heater to keep baby warm.