Over the years I have been lucky enough to photograph hundreds of new little cuties and I cherish each and every one. A few times a year I get to experience a "first" along with these little ones during their first photo shoot. This session was my first time photographing a baby that was yet to be named! I absolutely love the naming process and everything that goes into it for each and every family. We realize how our kiddos will carry this name through their lives and it will be such a huge part of their identity. This sweet 5 day old baby girl was born at home with her adoring family who have yet to decide on this very very important part of her story. I am still on pins and needles waiting to find out and will update the post when I do! Here are a few favorite images from our session…it was so hard to choose!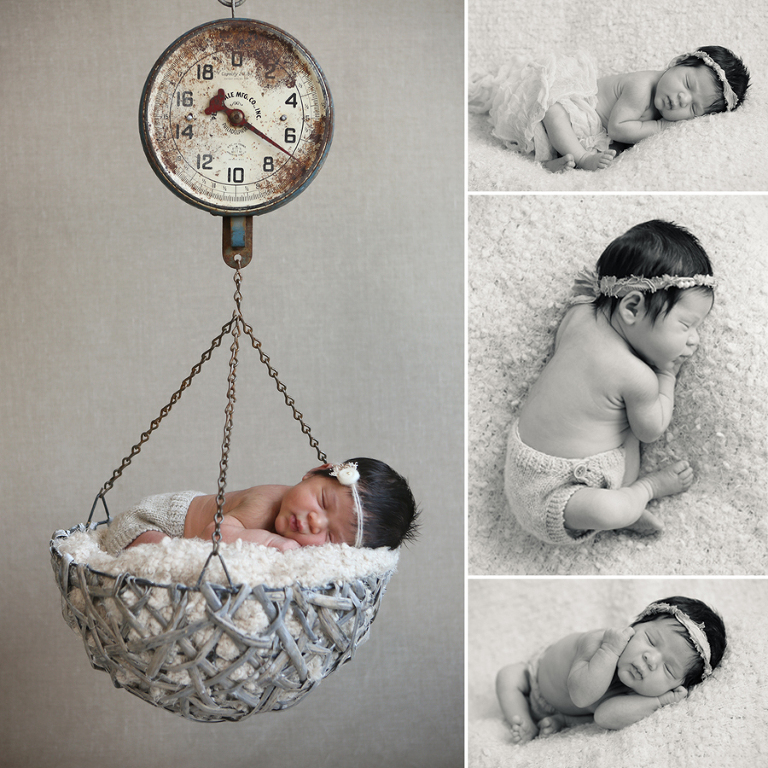 I have such a soft spot for a newborn baby in a hanging scale or laying on a scale, it is so amazing how little they start out. I of course love to go minimal with no props as well, a baby curled up into sweet poses on a beanbag is just as great!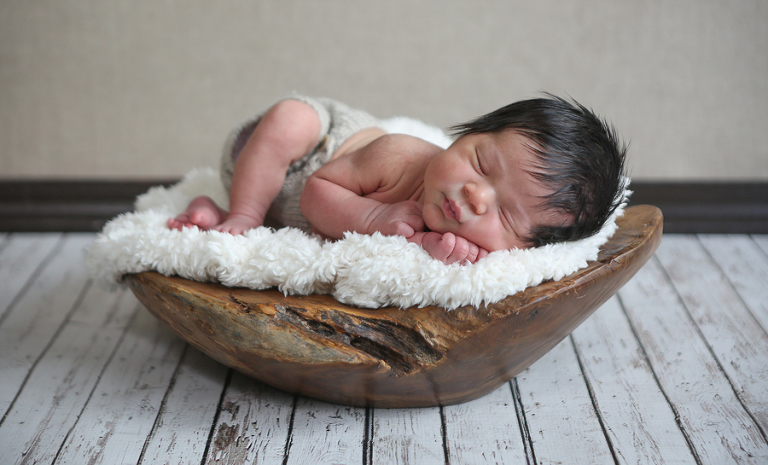 I have tried out a few wooden and dough bowls over the years and I really love this new one. It is very heavy and natural looking and this little cutie let me get her into a very sweet pose up there.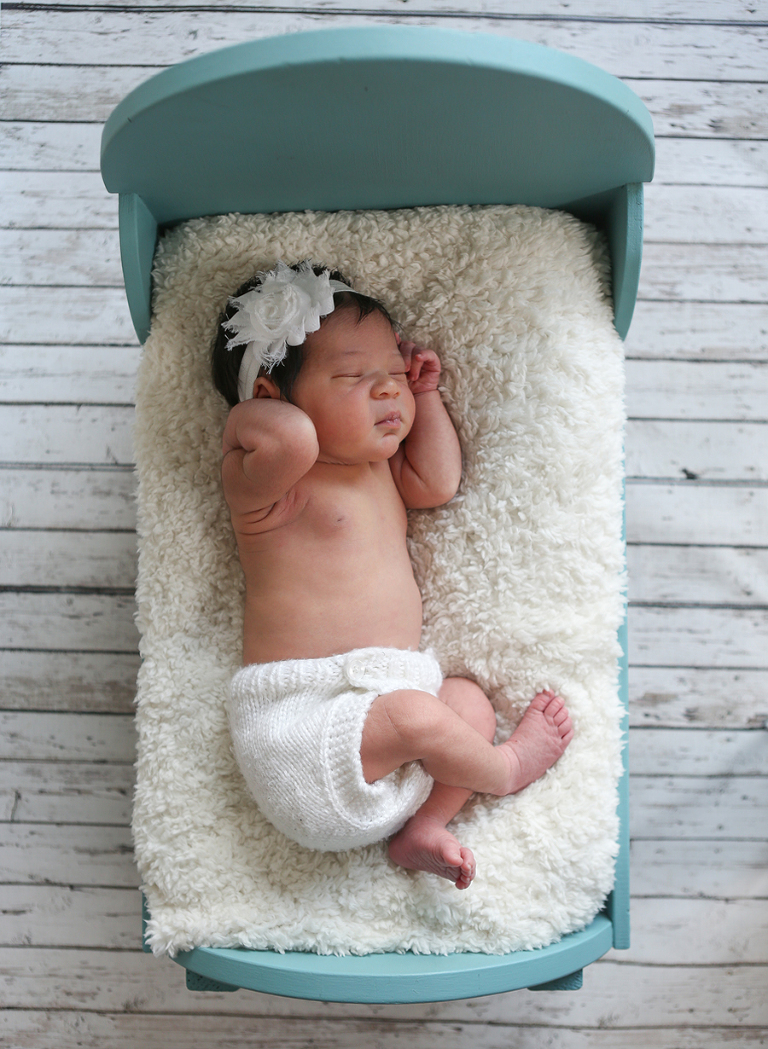 I was given this baby doll bed by a friend a few months back. It was a dark wood and looked very masculine so I sanded and painted it this Robin's Egg Blue so that it would work for my little girl and boy babies. It was so fun to put big sister in the photo too, they have such a cute bond already! I love the result!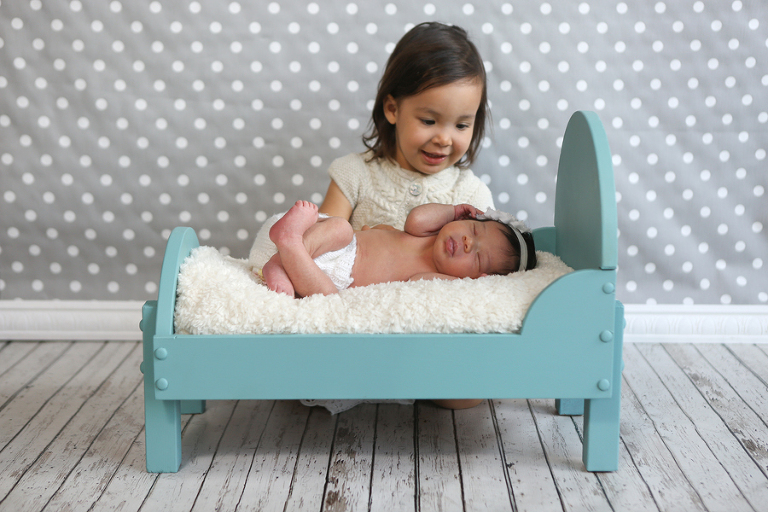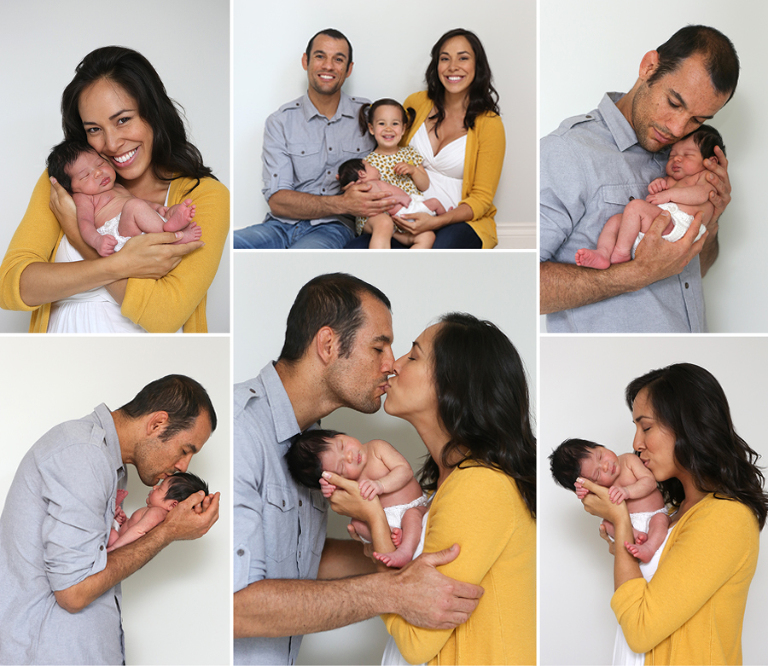 There were so many photos that I loved of this wonderful family doting on their newest member so I decided to do a "newborn with family collage"! I love the result and Mama did a great job with wardrobe so it is just that much more spectacular! Thank you Victoria!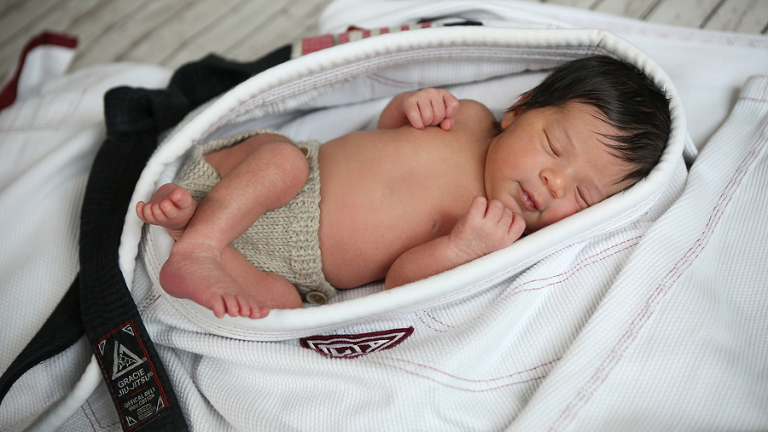 Daddy is a Jiu Jitsu black belt so we had to get this photo of her with his gear. I hope the Gracie Family enjoys this one!

And last but not least, a few more sister photos. Valyn is already a wonderful big sister and was a trooper during our session. Thank you guys again for sharing your family with me, it was such a pleasure to meet you all and share in this special time!
Props Used: Burlap Backdrop, Hanging Scale, Natural Wood Bowl, Robin's Egg Bed, White Wood Floordrop, Gray Dot Backdrop, Wicker Baby Doll Buggy. To see our complete catalog of props please visit http://diana.websitesinaflash.com/session-props